Dallas Wrongful Death Lawyer
Losing someone you love is difficult under any circumstances. When the loss of a loved one happens through the careless acts of another person or corporation, it can be devasting.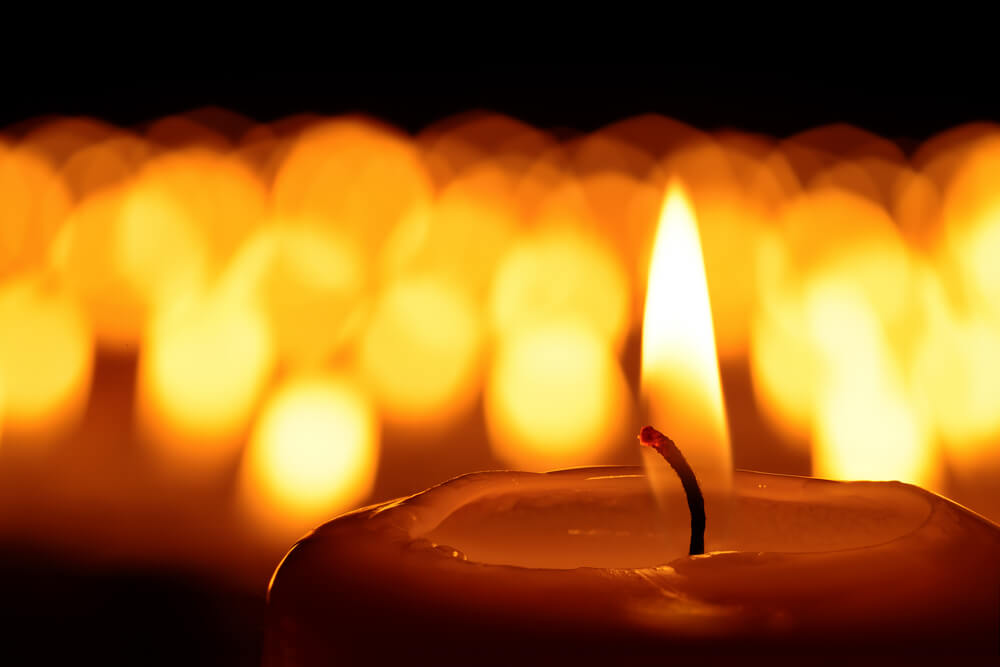 Deciding whether to file a wrongful death claim is a very personal and often difficult decision. No one can make that decision for you and your family. Consult with an experienced Dallas wrongful death attorney who can help analyze your situation and pursue, if appropriate, the compensation your family deserves. At the Law Offices of Charlie Waters, we often counsel grieving family members on what is involved and what to expect in a wrongful death lawsuit, and whether a case would be viable given the facts of the situation.
For our clients, having personal and confidential discussions with us at the very beginning, and a general understanding of the basic law in Texas, greatly assists in the decision-making process.
Texas Laws To Be Aware of in Wrongful Death Claims
Rights of grieving family members in wrongful death cases are governed by a Texas statute called the Wrongful Death Act (Chapter 71 of the Texas Civil Practice & Remedies Code). A good Dallas wrongful death lawyer is very familiar with this statute and knows how to make it work for grieving families. This law states that a claim can be brought, whether the death was caused accidentally or intentionally, if the "wrongful act, neglect, carelessness, unskillfulness, or default" of one party causes the death of another. 
Prior to moving forward with your Dallas fatal accident claim, you first need to determine how long you'll have to get it filed before the statute of limitations runs out.  For wrongful death claims in Texas, you will have two years from the date of the decedent's passing to file your claim. This may seem like a long time, but it's not when your lawyer needs time to investigate what happened and determine everyone who may need to be sued.
This deadline is important because if time runs out, you will no longer be able to pursue your claim in the Texas court system.  There are sometimes exceptions to this rule, but you'll need to speak with your wrongful death attorney in Dallas to see if your case meets the grounds for an extended deadline.
Who Can File a Wrongful Death Claim?
Once you know the deadline to file your claim, you then need to determine whether you have the legal right to pursue a wrongful death case. Not every family member has that right in Texas. If you are a parent, child, or surviving spouse of the deceased, you can pursue a death claim in Texas. Each of these parties can file a claim independently, or you can pursue a claim jointly.   Unfortunately, siblings of a decedent are not allowed to sue for the loss of their brother or sister, nor can cousins, aunts, and uncles of a loved one.
The damages that you'll be awarded in your wrongful death claim are paid to those who pursued the claim.  Each family member usually received their proportionate amount of losses caused by the death of your loved one.  Some of the different types of damages that an experienced wrongful death lawyer may include when calculating the value of your claim consist of:
Lost wages
Loss of earning potential
Lost inheritance and retirement saving that the decedent would have earned if they had not passed away
Loss of companionship and love
Loss of society, support and comfort
Emotional/Mental anguish
Loss of household services, maintenance, are and guidance
In addition to the aforementioned damages, you may also be awarded exemplary damages.  These are also commonly known as "punitive damages" and can only be awarded if the actions of the defendant are deemed to be grossly negligent or with the intention of causing the decedent harm or death. 
In addition to a lawsuit brought under the Wrongful Death Act, the Estate of the deceased has the right to bring a claim for different damages. Only a "representative" of the Estate can bring this claim/lawsuit. The damages the Estate can sue for include:
Pain and Suffering of the Deceased
Medical Expenses that were incurred prior to the passing
Funeral and Burial Expenses
For more information about the types of damages that may be included in your claim, you can speak with your attorney about the various ways in which your life, and that of your family members, has been negatively impacted by the passing of your loved one.
Get Help from a Dallas Wrongful Death Attorney
If you believe you may be entitled to compensation due to the death of your family member and you're interested in discussing your case with an experienced Dallas wrongful death lawyer, contact The Law Offices of Charlie Waters by calling our office at 214-742-2223 or completing the convenient contact form we've included below to schedule your free claim evaluation today.  We will be glad answer all your questions about Texas law in this area and the claim process.