Dallas Child Injury Lawyer
Children are precious, innocent, active, curious, and trusting. All the wonderful things that make children so special also make them much more prone to injury.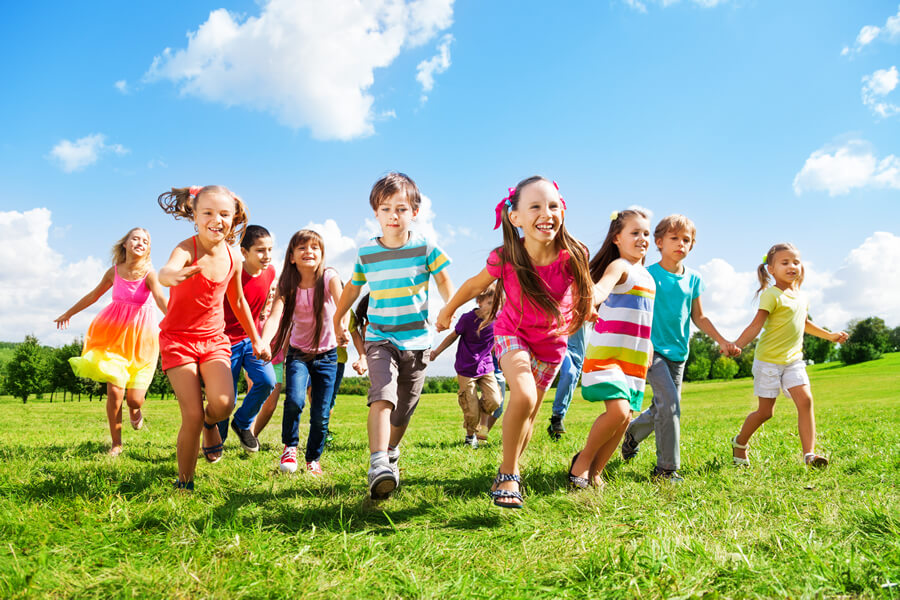 Injuries to children present unique problems in the legal world. Since their bodies are still developing, some injuries may not even be fully visible or present until the child victim reaches a certain stage of development. Often a child must "grow into their injury" before the full effects are known. This is particularly true of emotional and psychological injuries sustained by a child at a young age. The guidance of an experienced Dallas child injury lawyer with specific experience in child cases is invaluable in obtaining appropriate compensation for your child.
Do I Need a Lawyer for My Child's Injury?
Injuries to children can be complicated. Depending on the child's age and the nature of the incident, communicating with the child about what happened can be challenging and delicate. An experienced child injury lawyer knows how sensitive at times the situation can be and how it needs to be handled. Dallas child injury attorney Charlie Waters has a long history of success in obtaining compensation for child victims in all types of injury cases.
Parents need to know their rights, and responsibilities, and of course the rights of their child in these injury circumstances. A parent can't just listen to what an insurance company has to say. Insurance companies are looking out for their money and not what's best for your child. A child injury lawyer will have your child's best  interest in mind. There are some special issues associated with injuries to children you may not be aware of and need to know to help maximize your child's recovery. That's where a good child injury lawyer can really help. An experienced injury attorney can walk you through the claims process and take charge so you can rest assured someone is handling the case properly while you focus on your child's recovery.
Who Can be Sued for My Child's Injury?
Personal injury laws are designed to hold all persons responsible for the injuries they cause, and that certainly includes injuries to children. Also, any person or entity that takes on a supervisory role over our children have special responsibilities to keep them safe, and that includes inspecting the environment in which they play and carefully hiring the right people to supervise them. Anyone with the power to prevent the child's injuries that negligently or intentionally fails to do so could be held financially responsible. There are many different defendants that may need to be sued for your child's injury depending on how the injury happened. The process starts with first identifying those responsible and then filing a claim. Different responsible parties might ultimately need to be sued include:
Careless motorist
Child's doctor
Parents of another child who hurt your child
Toy manufacturer
Product manufacturer
School or school district
Youth Camp
Daycare Center
Sports Organization
Babysitter
Property Owner
Criminal or sex offender
Governmental entity
There may be more than one person at fault for your child's injury. If that's the situation your child injury lawyer will need to track down all those responsible. When multiple people are at fault, Texas' joint and several liability laws will apply. That means that if a single defendant is 50% responsible or more, they can be required  to pay the full amount of the damages. If less than 50% responsible, the defendant pays only the percentage amount of his/her fault.
The insurance company will try to blame the parents whenever they can. And sometimes, if your child is old enough, they will try to blame the child too. An experienced child injury lawyer has seen these tactics before and knows what to do.
How Do I File a Claim for My Child?
The statute of limitations in negligence cases in Texas is generally 2 years from the date of the incident with certain exceptions. The rules change though when children are involved. When a child is hurt, the running of the two-year deadline stops and doesn't start up again until the child reaches majority age (18). So, with this pause in the two-year statute of limitations the injured child has until he or she is 20 years old to file a lawsuit in most cases. This is not the only option for financial recovery for a childhood injury, however. Texas courts permit a parent or legal guardian to bring an injury claim on the child's behalf before the child turns 18. This means that either parent, or both together, can bring a claim/lawsuit on behalf of their minor child while the child is a minor (under age 18). Other the other hand, a child typically has the right to file a claim or lawsuit on their own at age 18.
Extending the statute of limitations only applies to the child's damages, however. In other words, only the damages that legally "belong to the child" are subject to the extension. Claims that belong to the parents are not extended, such as their child's medical bills while the child is still a minor. Since those bills, which may be very significant, are damages to the parents only, the two-year statute of limitations applies.
How to Calculate Compensation for Your Injured Child
The loss and damage claims available to an injured child under Texas law are the same as adults. Gathering sufficient evidence and documenting these losses takes time and experience. At The Law Offices of Charlie Waters, we leave no dollar behind when it comes to your child's compensation.
Your child's injury may have resulted in huge medical bills with even more medical expenses coming in the future. All medical billings for a child's injury are the legal responsibility of the parents until the child reaches age 18. These enormous dollar amounts can be enough to bankrupt most families. Frequently, only through a successful injury claim can you prevent a bankruptcy and secure the compensation needed for future treatments.
In Texas, you could recover many different types of compensation for a successful child injury lawsuit.
Medical Costs. A settlement or jury verdict could pay the full costs of your child's existing and foreseeable future medical expenses. This could include the costs of surgeries, rehabilitation, therapies, medical devices, and medications.
Disability Cost. If another person's recklessness or negligence gave your child a permanent disability, such as cerebral palsy, a spinal cord injury or brain damage, your family could receive an award for the lifelong estimated costs associated with the disability, including lost capacity to earn a living wage and the price of in-home care.
Pain, Suffering and Mental Anguish. You could file a claim for your child's physical pain and suffering, mental anguish, emotional distress, trauma, nightmares, humiliation, and other non economic damages.
Physical Impairment. If a permanent disability or traumatic event caused long-term effects that diminished your child's quality or enjoyment of life, this could be a compensable damage.  This includes the child's inability to lead a normal life due to the incident.
Disfigurement. If the injury produced scarring this can be compensable.
Loss of Earnings/Earning Capacity. Even if your child is very young and has no work history, if the injury is severe enough that it will prevent employment in the future or limit his/her employment opportunities when they grow up, that loss is a damage the child can seek recovery for. Likewise, if the child would have earned money before the age of 18, those earnings are recognized under Texas law as a damage belonging to the parents and compensation can be sought by the parents for this.
As you can see from this list, both economic and non economic damages are available in injuries to children. In addition, an award of punitive damages in cases involving gross negligence, malicious intent to harm, or wanton disregard for the safety of your child ids possible. And sadly, if you lost your child in a negligence-related accident, you may also receive wrongful death benefits under the Wrongful Death Statute in Texas.
A Child's Injury Can be More Damaging
Because they are physically and emotionally still developing, injuries to children can be more harmful than similar injuries to adults under certain circumstances, such as:
Because a child's skeleton is still developing; further physical development may be hampered by injuries to growth plate in a bone, scar contractures, or any serious skeletal injuries that restrict motion or limb length.
A child's brain is still developing and doesn't reach full maturity until around age 25. A brain injury during developmental years can significantly hinder the development of full brain capacity. For more information on this, see the featured article by Charlie Waters, Pediatric Traumatic Brain Injury, located in the Texas Brain Injury Law Center database (this website).
The child's personality and psyche continue to develop during childhood and any injury that produces deformity, visible scarring, or the like, may alter the victim's ability to function in a social, educational, or vocational environment. Further, children like adults can suffer post-traumatic stress disorder (PTSD) which can have lasting effects if not properly treated.
How to Help Your Injured Child?
If your child has been injured or you have lost a child to death from accidental injuries, time is very valuable. Not only do you have a limited time to sue for compensation, but every passing day makes it more likely that necessary evidence is being lost.  The sooner you obtain experienced legal help, the better. Call our office today at 214-742-2223 to speak with a Dallas child injury lawyer that can start the ball rolling for you and your child.