Dallas Burn Injury Lawyer
Burn injuries vary in degree (First, Second and Third) and can produce a lifetime of complications and disfigurement. If you or a family member has suffered a burn injury you want a burn injury lawyer who can appreciate what you're going through and knows how to maximize your recovery.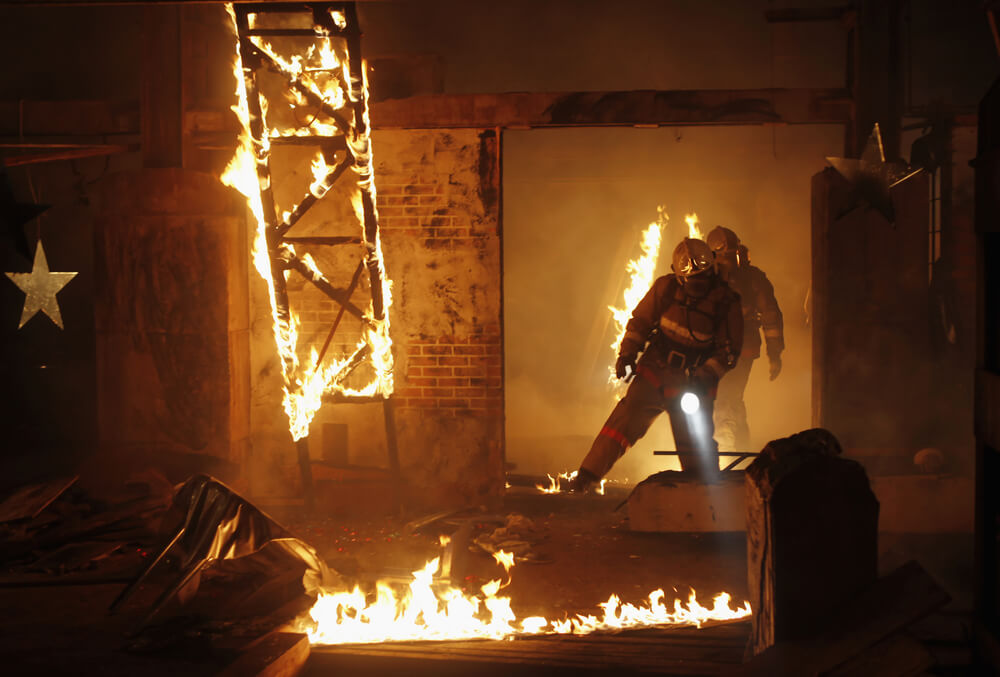 Are you a burn victim seeking compensation for your recovery?
Many aspects of extensive burn injuries present serious challenges for the victim – the lengthy treatment period, the agonizing pain during recovery, and the prospect of severe scarring and disfigurement.
Whether you suffered your burn from a fire, explosion, electrical burn, chemical burn, or scalding, you may need specialized treatment, surgical skin grafts, and rehabilitation. These can be very expensive, and you shouldn't have to pay for it if your burn has caused by the carelessness of another. There may be significant disfigurement and you're entitled to be compensated for that as well. There could also be major restrictions on your life activities moving forward, and that too is considered a loss and something you should be compensated for.  An experienced Dallas burn injury lawyer knows how to get the fair compensation you deserve for all these damages and losses.
Compared with first-and second-degree, third degree burns carry the most risk for complication, such as infections, blood loss, and shock, which is often what can cause death. At the same time, all burns carry a risk of infection because bacteria can enter broken skin. Tetanus is another possible complication with burns of all levels. Tetanus is a bacterial infection that affects the nervous system, eventually leading to problems with muscle contractions. As a good rule, every member of your household should receive updated tetanus shots every 10 years to prevent this type of infection.
Severe burns also carry the risk of hypothermia (low body temperature) and hypovolemia (decreased volume of circulating blood). While hypothermia may seem like an unexpected complication of a burn, the condition is prompted by excessive loss of body heat from an injury. Hypovolemia occurs when your body loses too much blood from a burn.
A good Dallas burn injury attorney will protect you from risk of an inappropriate or unfair settlement by working closely with clinicians that know your unique burn injury, including:
Treating Physicians
Skin graft surgeons
Plastic surgeons
Therapists
Rehabilitation Experts
Economists
With the permission of our clients, The Law Office of Charlie Waters has filmed painful debridement procedures to demonstrate to insurance companies and juries the intense challenges a burn victim faces in treatment and ultimate recovery. Calculating damages in burn injury cases can be challenging because of the time it takes to determine the victim's needs for future treatment, surgery rehabilitation, and home-assistance services, if needed.  It can be tempting to accept a substantial settlement early on, only to discovery later that the compensation does not meet the full extent of your losses and treatment needs.  The goal is always to leave no dollar behind and it comes to what you're entitled to, but an experienced Dallas burn injury lawyer knows how to wait until all damages are known and understood before even attempting to resolve your claim.
Whether your burns were suffered in a motor vehicle accident, house fire or at the workplace, our personal injury team will help you recover the financial compensation to support your full physical and psychological recovery.  We devote personal time and attention to your case and will fight hard to get you the results you deserve.
If you have suffered a severe burn injury, make sure you get the compensation you need to recover all your losses. Contact The Law Offices of Charlie Waters in Dallas at 214-742-2223 for a free consultation or fill out the contact form below to take advantage of a free case review. Also, feel free to visit the listed Burn Injury Associations, Organizations, and Resources section in this website for information on burn injury support groups and additional helpful information.