Dallas Sexual Abuse Lawyer
Seeking compensation for sexual abuse and sexual assault is a deeply personal choice.  If that's the route you choose, a Dallas sex abuse lawyer and sexual assault lawyer can help you maximize your chance of getting fair compensation.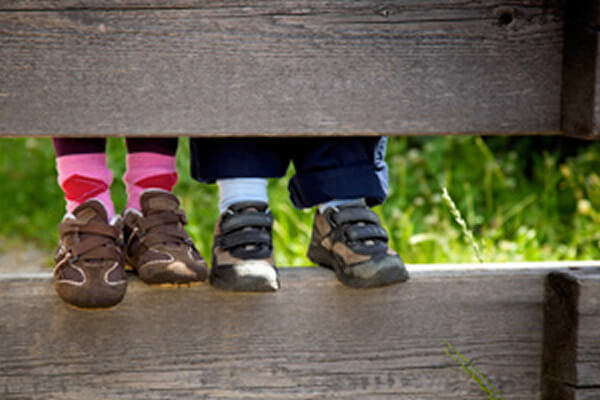 Sex abuse and sexual assault are horrible crimes.  Criminal and civil trials are often required to get justice and to protect people from the abuser's future acts.  We have seen churches, schools, daycare facilities, and youth camps and organizations, conceal these crimes and protect the abusers of children.  More recently, we've seen a huge number of women come forward to name their abusers in Hollywood and professional sports.
These cases have opened many eyes to the pervasiveness of sexual abuse and the lack of support for victims.  As hard as it may be, we can help you seek compensation from the abuser and maybe some closure, as well.  A compassionate but aggressive Dallas sexual abuse lawyer from The Law Offices of Charlie Waters has the understanding you deserve, the resources you need, and the tenacity to take the case to court if needed.
Who Commits Sexual Abuse?
Anyone can be an abuser, but those closest to the victim are the most likely culprits.  Clergy, doctors, and anyone else seen as trustworthy are common sexual abusers. Sexual predators of children place themselves in environments where they can create false relationships to gain false trust. All organizations and facilities have a compelling responsibility in their hiring practices and personnel monitoring to ensure their employees and volunteers are not sexually stalking our children. Most do an excellent job, but some do not. When they fail, they can and should be held legally responsible.
Common sexual abusers named in Dallas lawsuits include the following"
Work colleagues
Employees of youth facilities
Clergy
Pastors
Teachers
Healthcare workers
Coaches
Family members
Famous powerful people, including celebrities, businessmen and women, and government officials
Sexual abuse is all too common in our society.  For years, this type of assault was ignored or discounted, often because the abused was too afraid or ashamed to come forward.  More recently, however, we have seen that taking an abuser to court is the best way to keep them from harming others and to make those who may be tempted to make similar assaults aware of the consequences. 
Abused persons are also able to claim compensation for their losses and suffering.  Many child sex abuse cases involve trusted or close advisors in positions of power over children.  Child survivors of abuse and molestation need to know that they can take legal action years after the abuse. 
Sexual abuse can occur in a variety of ways.  Physical, verbal, and emotional abuse or attacks of a sexual nature can constitute abuse.  And anyone can be a victim.  The most vulnerable are children, spouses, and medical or mental health patients because they are in the hands of trusted caretakers and loved ones.
With the support of your sexual abuse lawyer in Dallas, you can hold your abuser accountable in civil court.  That's true whether the criminal courts found the abuser guilty or not.
Sexual abuse is a broad term and may involve any of the following:
Sexual harassment
Sexual exploitation
Unwanted sexual advances, touching, fondling, kissing, or any sexual activity, violent or otherwise
Voyeurism, including secretly watching others perform sexual acts or watching a non-consenting person in a sexual way
Flashing
Unwanted exposure to pornography
Taking explicit images of an individual when the victim is unaware
Public display of explicit images taken in a private context
Rape
Date rape
Regarding children, everything above is included, although consent is not an issue.  Children cannot consent to any type of sexual activity.  Common Dallas sex abuse crimes involving children include the following:
Possessing child pornography
Taking nude photos
Enabling or forcing children to perform sexual acts
Exposing children to pornography
Compensation for Sexual Abuse Victims
The goal of monetary compensation in sex abuse claims is to make a victim of sexual abuse in Dallas whole to the greatest extent possible.  Of course, it can be upsetting to the victim and their family to have such a trauma reduced to a dollar amount.  Unfortunately, we will have to speak about money to establish what you're seeking and how much to demand in settlement negotiations or in court.  When it comes to victims of sexual abuse, we leave no dollar behind in seeking compensation.
In a sex abuse case in Dallas, you may be able to seek compensation for the following damages:
Short- and long-term medical costs and wage loss
Psychological and emotional therapy expenses
Pain and suffering
Emotional distress, including PTSD
Reduced quality of life
Lost ability to cope with work and daily activities
Loss of society and companionship
Punitive damages 
Who Can Be Held Legally Responsible for Sexual Abuse of a Child?
Others, beside the abuser, can be held legally responsible for sexual child abuse. Anyone who had a legal duty to take care of a child and carelessly exposed the abused child to the risk of this type of harm can be held responsible.  We have seen successful cases against religious organizations and youth organizations that tried to cover up the abuse, and against organizations and corporations that did not perform proper background checks on staff.
Texas law requires anyone with knowledge of suspected child abuse to report it to the appropriate authorities. This mandatory reporting requirement applies to all individuals and is not limited to teachers and healthcare professionals. The law even extends to individuals whose personal communications may be otherwise privileged, such as attorneys, clergy members, and doctors and nurses. (Texas Family Code, Chapter  261). You can report suspected abuse to the Texas Department of Family and Protective Services which is charged with the responsibility to investigate reports of sexual abuse of children.
Contact a Dallas Sexual Abuse Lawyer
We recognize being a  victim of sexual abuse and sexual assault is extremely painful.  The criminal trial likely brough all that pain back to the surface.  At the same time, holding the abuser accountable in civil court is important in your pursuit of justice for what you've been through.
A qualified, experienced, and caring Dallas sexual abuse lawyer can collect the right evidence and testimony to prove what happened, who the abuser is, and why you deserve compensation.  Schedule a free, confidential consultation by calling The Law Offices of Charlie Waters at 214-742-2223.  You may also fill out the online and confidential Contact Form at the bottom of the page and once submitted, we will be in contact with you.