Dallas Sexual Assault Lawyer
There is an epidemic of sexual assault and sexual abuse in our country. Statistics reported by the Rape, Abuse & Incest National Network (RAINN)  reveal that each year in the U.S., more than 320,000 people – men and women – are sexually assaulted or raped, and 63,000 children fall victim to sexual abuse. The stark reality is that a sexual assault occurs every 98 seconds.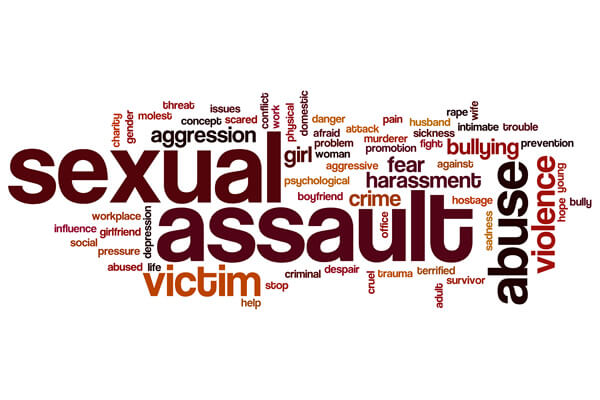 In addition to suffering from the emotional trauma, victims of sexual assault also suffer economically due to medical expenses and lost income. Often involved are extended and costly counseling and therapy sessions. PTSD is common in these types of cases, and we understand how challenging and painful it can be for a victim to restore a sense of well-being. We take a compassionate, knowledgeable, but aggressive approach to holding all at-fault parties fully responsible for what happened to you.
Texas criminal laws are on the books to arrest and prosecute sexual predators, but because only a small percentage of perpetrators are sent to jail, justice in the criminal courts is rarely achieved. Fortunately, victims of sexual assault, rape, and sexual abuse can seek compensation from their assailants through lawsuits in civil court. Not only can the sexual criminal be forced to pay compensation to victims, but depending on the circumstances, other persons or entities may be legally responsible for the attack and they too can be made to pay. An experienced Dallas sexual assault lawyer knows how to bring a claim against all responsible entities, not just the criminal.
Others Who May be Responsible for Your Attack
Texas law allows victims to bring lawsuits against responsible others referred to as "third parties." Third-party claims generally fall into two broad categories: claims against those responsible for the premises and claims against those responsible for the person.  Here's what that means.
 Responsible for The Premises: If someone had a duty to keep the surroundings safe and failed to do so, they can be held responsible for your attack. For example, if there was a high crime rate in the area and the restaurant owner refused to appropriately light the parking lot at night, and that's why you were assaulted, that owner may be held responsible. If the lock on the door of your apartment broke and the management company delayed fixing it, and you attacker got in because of that, the management company can be sued. An experienced sexual assault lawyer has handled cases like these against restaurants, bars, shopping malls, apartment complexes, and property owners of all types where the public is invited or allowed to be.
Responsible for The Person: Businesses, organizations, and employers of all types, have a responsibility to make sure their employees, agents, and volunteers, do not pose a risk of sexual assault to those they encounter. Failing to perform a background check on a convicted sexual predator or ignoring warning signs of inappropriate sexual behavior of someone you have hired or allowed to work, can cause the employer to be legally responsible if an attack occurs. These types of cases are often brought against religious organizations, daycare facilities, schools, youth camps, or any employer who turns a blind eye to the warning signs and/or fails to check their employees out before they are hired or allowed to work.
How Does the Law Define Sexual Assault?
Various forms of sexual assault and battery are considered felonies and misdemeanors under Texas law, all of which involve some form of non-consensual sexual touching such as:
Rape (first degree, second degree, third degree, and statutory)
Child molestation
Sex trafficking
Sexual battery
Oral sexual battery
Sodomy
But criminal sexual abuse and exploitation can also occur in the absence of physical contact when the perpetrator:
Shows sexually explicit images to a child
Reveals oneself sexually
Asks the victim to reveal himself or herself sexually
Records sexually inappropriate video or images of the victim for personal use or distribution
Requests the victim to take inappropriate pictures of himself or herself to send to the perpetrator.
Regardless if the perpetrator has been criminally charged, victims are  entitled to file a civil lawsuit to recover damages for the physical, emotional,   and psychological harms they have suffered. Sometimes, a plaintiff can also bring a civil sexual abuse lawsuit against an organization such as an employer, a religious organization, or a prison or correctional facility. The organization may be held responsible for the abuse when the organization's negligence allowed the abuse to occur or when the organization turned a blind eye to the abuse.
Compensation for a Sexual Assault
A civil suit can never reverse the harm caused by a sexual predator, but damages recovered in a civil lawsuit can hold the assailant financially accountable and help with the financial burden and devastating consequences resulting from a sexual assault. A good sexual assault lawyer knows how to calculate all your losses, and we make sure with any settlement we leave no dollar behind.
The law refers to damages for which an objective dollar amount can be determined, such as medical bills and expenses, lost wages, and quantifiable monetary losses as "special damages" or "economic damages." Damages that are not as easily calculated, like the victim's pain and suffering from physical injuries, and mental anguish, are referred to as "general damages" or "economic damages." Victims of sexual abuse or exploitation are entitled to recover both economic damages and non-economic damages.  Frequently, these damages will include:
Compensation for physical pain and suffering
Compensation for emotional pain and suffering,
Post-Traumatic Stress Disorder (PTSD)
Medical bills (past and future)
Therapy costs
Prescription costs
Loss of income and earning opportunities
Loss of enjoyment of life
In the tragic situations where the victim died or committed suicide because of the sexual assault, the estate can seek damages for wrongful death.
Get Help from a Dallas Sexual Assault Lawyer
We handle these types of cases. We urge you to please contact us today to schedule a confidential meeting to discuss your situation and your right to compensation. You can reach The Law Offices of Charlie Waters by calling 214-742-2223 or by filling out the Contact Form below. We are here to help you and fight for you.