Dallas Boating Accident Lawyer
According to the Texas Parks and Wildlife Department, there are over 595,000 registered boats in Texas. This ranks Texas sixth in the U.S., plus Texas has more square miles of inland water than any bother state. Needless to say, boats and boating are popular in our great state.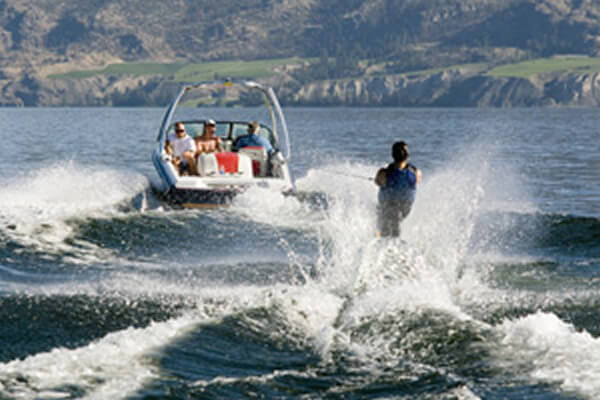 Because very little protection is provided to boat occupants, even relatively minor collisions can result in serious injuries or death. Getting involved in a boating accident can have devastating consequences. On top of facing a difficult recovery, the time you'll  need to take off from work can leave you in financial ruin.
Don't get stuck with the ever-increasing expenses that relate to the injuries you sustained in your boating crash.  Reach out to an experienced Dallas boat accident lawyer at The Law Office of Charlie Waters who can help you work to procure a sizable compensation award that can help ease the burden of your injuries.
The only way we can be successful in our pursuit of compensation is by clearly establishing liability on the part of the negligent party.  As it pertains to boating accidents, there are a few different entities commonly found to be responsible.  They include:
Driver – When the driver of the boat you were in, or the driver of another involved watercraft, was driving while distracted, operating the vessel while inebriated, or simply driving the boat without the necessary skills or understanding of boating rules and regulation, they can be found liable for your damages. Did you know alcohol plays a role in 50% of all boating accidents?
Passengers – If a passenger on your boat became a distraction or began roughhousing, they were putting all of those aboard in jeopardy. Should an accident occur due to any irresponsible behavior of a passenger on your boat, they too can be held accountable for their actions.
Boat Manufacturer – Should the boat in question be faulty in some way, whether it be due to a problem within the engine, propellers, or some other defect, we can look to the manufacturer of the vessel for product liability.
There are specific maritime laws that apply to boat and jet ski operation in Texas. These laws were established the U.S. Department of Transportation, United States Coast Guard, and have been adopted as prevailing law in Texas. An experienced boat accident lawyer in Dallas is familiar with these laws and how they apply to your situation.
 It's critical that we conduct a thorough investigation to determine which person or persons is responsible for causing the boat accident.  If more than one of the mentioned parties, or another entity, is found to have played a part in the cause of your injuries, we will work to bring each party to justice.
The Damages You Can Seek after a Boat Accident
In boating accident cases we routinely seek both economic and non-economic damages such as your medical expenses in their entirety, pain and suffering, lost wages, mental anguish, loss of consortium, loss of household services, and the costs of repairing or replacing your boat.  The goal is to leave no dollar behind when it comes to your recovery.
There are many other losses you might be able to claim, as well as the potential award of punitive damages that could be considered when calculating the value of your Dallas personal injury claim.  To learn more, call The Law Offices of Charlie Waters to discuss the details of your case.
Consult with a Dallas Boat Wreck Lawyer
Being harmed in a boat wreck often has devastating consequences for all those involved.  When you need a dedicated legal professional on your side who will fight for your right to full compensation, contact a knowledgeable Dallas boat accident lawyer with The Law Offices of Charlie Waters.
We offer free, no-commitment, consultations for every prospective client.  You can schedule yours by filling out the convenient Contact Form we've provided below or by giving our office a call at 214-742-2223.