Dallas Drunk Driver Accident Lawyer
Once every 48 minutes someone in the U.S. is killed by a drunk driver. The statistics in Texas are grim too. According to the National Highway Transportation and Safety Administration, 1468 people in 2017 were killed in a vehicle crash where a driver was under the influence.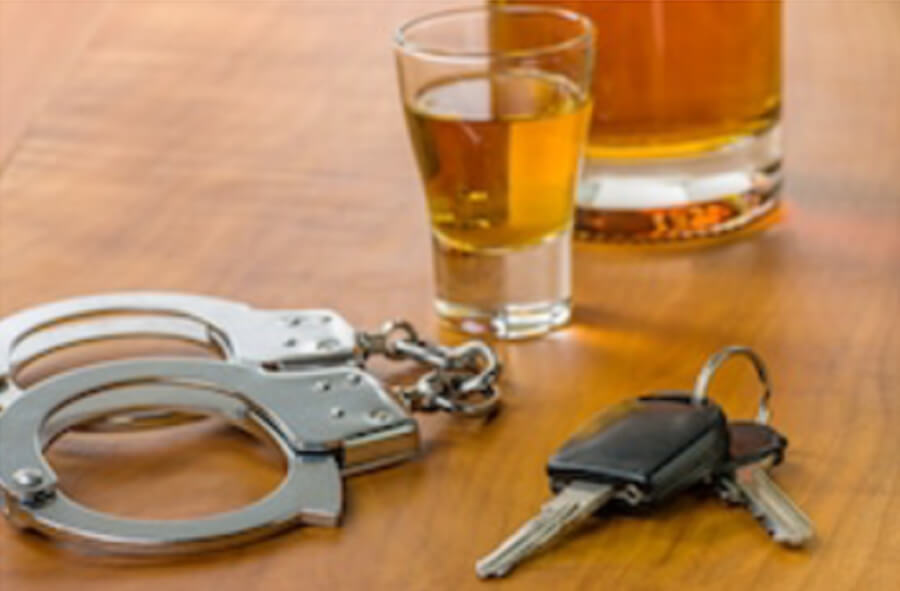 Certainly, people don't intend to get in an accident when they drink and drive, but intentions don't mean much in the aftermath of an injury incident.  Drunk driver accidents cause injuries and deaths in Texas every 20 minutes.  Getting behind the wheel after drinking even one drink can mean the difference between a fun evening and facing criminal charges and/or a civil lawsuit.
For those injured or affected by death caused by a drunk driver accident, the memory can be haunting.  Knowing that those responsible will be prosecuted for criminal behavior can be helpful, but that won't pay for medical bills, time out of work, loss of enjoyment of life, or tragic funeral bills. A civil lawsuit against a drunk driver can make a meaningful difference in the lives of accident victims.
How a Personal Injury Attorney Can Make Your Experience Easier
A personal injury lawyer with a track record for success in drunk driver injury and wrongful death cases can help with the recovery process.  After an accident, you and your family may be dealing with medical treatments, funeral arrangements, or learning how to cope with a new reality.  An experienced Dallas drunk driver accident lawyer in the aftermath of an accident can provide so much more than case analysis and the pursuit of settlement.
You may need help finding medical care, negotiating with an insurance representative, or just someone experienced to talk to about general issues. The Law Offices of Charlie Waters can help.  We understand how important it is to have a trustworthy person to confide in and rely on to act in your best interests. Without an experienced Dallas drunk driver accident lawyer, accident victims may never recover the compensation they deserve.
Why Should I File A Claim for My Injuries?
If the drunk driver received a DUI charge after the accident, you have a great chance of successfully pursuing a personal injury lawsuit.  Personal injury claims help you recover for emotional damages, therapy, lost wages, and other damages caused by an accident.  If you're unsure about your options in seeking compensation, utilize our free consultation services. 
How Can I Press Civil Charges for a Drunk Driver Accident?
Under Texas negligence law, an injured victim can file a civil lawsuit for economic and noneconomic damages against the drunk driver  and has a good chance of obtaining an award of additional punitive damages intended to punish the driver for such behavior. A Dallas drunk driver accident lawyer can explain the legal steps.
Steps to Take Immediately After a Drunk Driving Accident
After an accident, you may be unsure about the next steps.  After seeking appropriate medical care, talk to an attorney as soon as possible.  An attorney can help you create a plan of action, but if you don't have an opportunity to talk to a trusted legal advisor quickly, here are some steps that you can take.
Get information at the scene of the accident – If you are able, call the police, talk to witnesses and record as much information as you can about the accident. Take pictures of the accident scene, the property damage to all vehicles involved, photograph injuries if that's practical, and exchange information with the other drivers involved.
Contact your insurance provider – It's important that your insurance company be informed of any accident as soon as possible. Provide the agent with the facts and tell them if you are injured.  Do not accept any settlement offers immediately after an accident unless you have discussed your case with an attorney.
Keep track of your medical information – Keep copies of all medical forms and information including diagnoses, prescriptions, and medical treatments.
Talk to an attorney – Injuries after an accident can sometimes be immediately identifiable or may take time to develop in the days and weeks after an accident.  Consult an attorney when you notice any injuries that develop after an accident.
Reach Out to a Dallas Drunk Driver Accident Lawyer
If you or a loved one has suffered an injury at the hands of a drunk driver, you are likely seriously injured and entitled to substantial damages, including punitive damages. If you need help contact The Law Offices of Charlie Waters at 214-742-2223 or just fill out and submit the Contact Form below and we will be in touch with you immediately.