Dallas Bicycle Accident Lawyer
Collisions between bikes and cars don't usually end well, with very serious injuries for cyclists as a likely result. You can get help filing a personal injury claim against the at-fault party by partnering with a Dallas bicycle accident attorney with The Law Offices of Charlie Waters.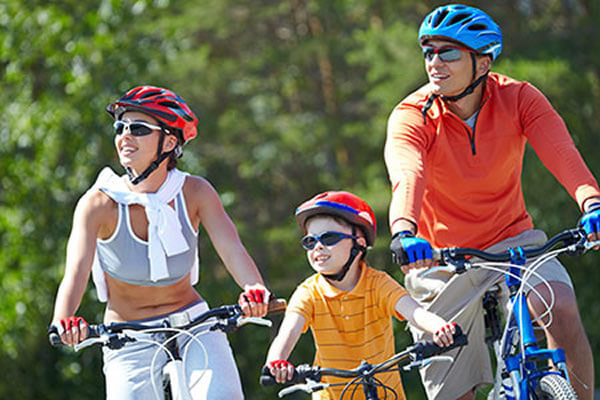 The more serious your injuries are, the more your life will be affected. Your injuries may result in severe pain, enormous medical expenses, and a lengthy absence from work as you recover from your injuries. In some cases, cyclists will face permanent injuries, leading to long-term disability. These losses are significant and could alter the course of your life. 
You didn't deserve to be injured by a negligent party, and you certainly shouldn't have to deal with additional struggles, such as paying all the accident-related expenses on your own to recover your losses after a serious bike collision, you will likely need to file a personal injury claim against the party that injured you. You can seek compensation for all of the monetary and non-monetary damages you've faced. Filing a claim isn't easy, however, which means you could benefit from legal help. Contact a Dallas bicycle accident lawyer to find out how to move forward.
Different Types of Bike Accidents in Dallas
There are many Texas laws for drivers and cyclists designed to keep both safe from harm while traveling from  one destination to another. Unfortunately, not everyone follows these laws.  When you were doing everything possible to share the road and follow the rules you should never have been injured. Negligent vehicle drivers, along with other negligent parties, do harm cyclists.  Here are a few common ways it happens in Dallas.
Road hazards
Hit-and-run bike accidents
Bike equipment malfunctions
Road rage regarding cyclists
Failure to yield the right of way
Failure to observe and respect lanes for cyclists
Common Injuries Related to Dallas Bicycle Accidents
Motor vehicle and bicycle collisions cause serious and sometimes catastrophic injuries.  Your injuries may be so serious that you require extensive medical care, surgeries, physical therapy and months of recovery time.  You may end up with a permanent scar, disfigurement, or injury that keeps you from living the life you once enjoyed.  You deserve compensation for a bicycle accident that has caused this kind of devastation in your life.  A few common types of serious injuries that occur in Dallas bike accidents include the following:
Spinal cord injuries
Traumatic brain injuries
Facial injuries
Broken bones
Loss of a limb
The Compensation You Deserve for Your Injuries
Getting compensated for your bike accident is a necessity.  When you've experienced a serious bicycle accident, you will inevitably be dealing with damages that could change everything  Your monetary damages alone could cause stress and anxiety at a time when you should be focused on your physical recovery.  You also should be compensated for the  non-economic damages you've suffered – in other words, all the ways this accident has negatively impacted your emotional and mental state and your future.  Filing an injury claim may be the only viable way to seek compensation for all of these losses.  Filing a claim is not an easy process, however.  You will be required to investigate the accident, gather evidence to prove your claim and negotiate the settlement you nee from an insurance company or negligent party.  Dealing with insurance companies is something that may be best left to your Dallas bike accident lawyer. We will fight hard to get you the settlement you need to move past your bicycle collision and prevent the insurance company from taking advantage of you in this vulnerable sate. And in the process, we'll make sure we leave no dollar behind when it comes to a successful resolution of your case. To get a better idea of the damages you can request in a bike claim, see below:
Pain and suffering
All related medical expenses
Mental trauma caused by the accident
Mental health services
Lost wages
Permanent disability
Loss of life happiness
Talk to a Dallas Bicycle Accident Attorney
Bicycle crash injuries are among the most devastating and life-altering injuries you can suffer.  You may be facing medical expenses that could cause huge financial hardships in your life, or your injuries could be severe enough to prevent you from ever working again.  Facing damages like that, you'll need to win your case so you can pay for your losses and provide for your future.  You can get help with your claim from a Dallas bicycle accident lawyer.  We help injured cyclists receive the fair settlements they deserve for bike accidents they didn't cause.  Contact the Law Offices of Charlie Waters to schedule your free claim evaluation.  You can complete the online Contact Form below or call 214-742-2223 to get started.