If you've suffered a serious injury being bitten by a dog (or other animal), you may be able to hold the dog's owner accountable when you reach out to an experienced Dallas dog bite lawyer for assistance.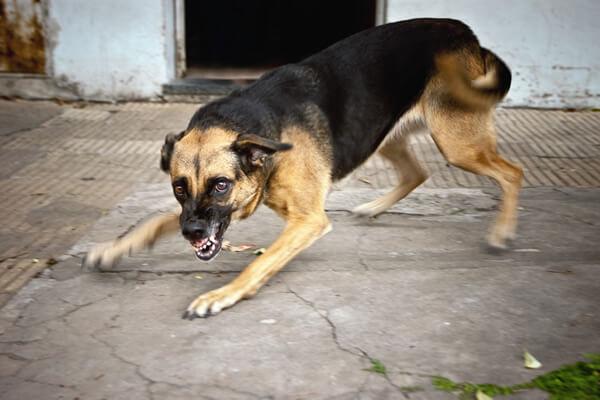 You should never be expected to cover your own medical expenses or deal with the consequences of lost income when someone else's dog bites you unprovoked.  The impact a dog bite can have on your life is undeniable, and when it happens to you there are steps you can take to ensure that you obtain full repayment of the damages you've endured.
An experienced dog bite lawyer is fully prepared to fight for the compensation you deserve. We will work tirelessly to gather all the evidence needed to support your Dallas personal injury claim.  With our firm by your side, you can be sure that your Dallas dog attack lawyer will accurately calculate the value of your claim, so  you're positioned to achieve maximum recovery of your losses. We leave no dollar behind when it comes to your compensation.
Who's Responsible When a Dog Bites?
You may be wondering who you can file a claim against when a dog attacks since you can't sue the dog. The owner of a dog in Texas can be held "strictly liable" under the law (meaning automatically liable), IF
The dog previously bit someone or behaved like it wanted to
AND
The owner knew, or had reason to know, of his dog's previous conduct.
That's it. That's all the victim must prove to hold the owner of a biting dog legally responsible for the resulting injuries.  This means that in Dallas, the dog's owner will nearly always be held responsible for the actions of their animal.
However, if the victim cannot prove the dog had a biting past or that the owner was aware of it (and therefore strict liability would not apply), there are ways a victim can still hold a dog owner responsible. For example, the owner could be sued for negligence. Under negligence, the focus is more on the conduct of the owner with the allegation being "the owner failed to exercise reasonable care to prevent the animal from injuring others."
It's also worth noting that strict liability laws will not apply in any scenario where you provoked the dog to act aggressively by taunting or abusing it in some way, or if you were trespassing on the dog owner's property at the time of the bite.  As can be see, Dallas dog bite laws can become complicated quickly, which is why it would be well-advised for you to reach out to an experienced Dallas dog bite lawyer as soon as possible following the dog attack.
Statute of Limitations and the Impact on Your Case
When you're preparing to file a civil lawsuit with a dog bite lawyer against the dog's owner to recover your damages, you will want to make sure that your claim is filed before the statute of limitations runs out.  Every state has a statute of limitations that gives claimants a certain amount of time to pursue their claim.  This time limit is generally two year from the date you were injured.
Although this may seem like plenty of time to file your claim, gathering evidence to support your claim can take far longer than you might think.  Getting your claim filed in time is of utmost importance, for failure to do so will likely result in your claim being barred from the Texas court system.  If you are unsure of when the statute of limitations began for you, you can reach out to your dog attack attorney for more information about personal injuries and the claims process.
Losses You Can Recover from the Dog Owner
Apart from holding the dog's owner liable for the harm their pet inflicted upon you, the goal of filing a lawsuit is to obtain full compensation for all you've been through.  Some of the difference damages that may be considered when your dog bite lawyer is establishing how much your claim is worth include:
Lost wages
Damage to your earning potential
Medical bills
Mental anguish
Loss of enjoyment of life
Pain and suffering
Disfigurement or scarring
Loss of household services
After your Dallas dog bite lawyer has had the opportunity to fully examine your damages, you will have a better understanding of just how much you'll be entitled to.  It's safe to assume that the more devastating and impactful your injuries were on your life, the greater your award will be.
Get Help from a Dog Bite Lawyer in Dallas
If you've been bitten by a dog and aren't sure what your next steps should be to move forward with your life, get in touch with a Dallas dog bite lawyer at The Law Office of Charlie Waters today.  You can schedule your free claim assessment as soon as possible by filling out the convenient contact form we've provided below or by calling our firm directly at 214-742-2223.