Dallas Truck Accident Lawyer
Have you suffered serious injuries in a truck wreck?   If so, you need to reach out to a Dallas truck accident lawyer who will fight for the compensation you're entitled to.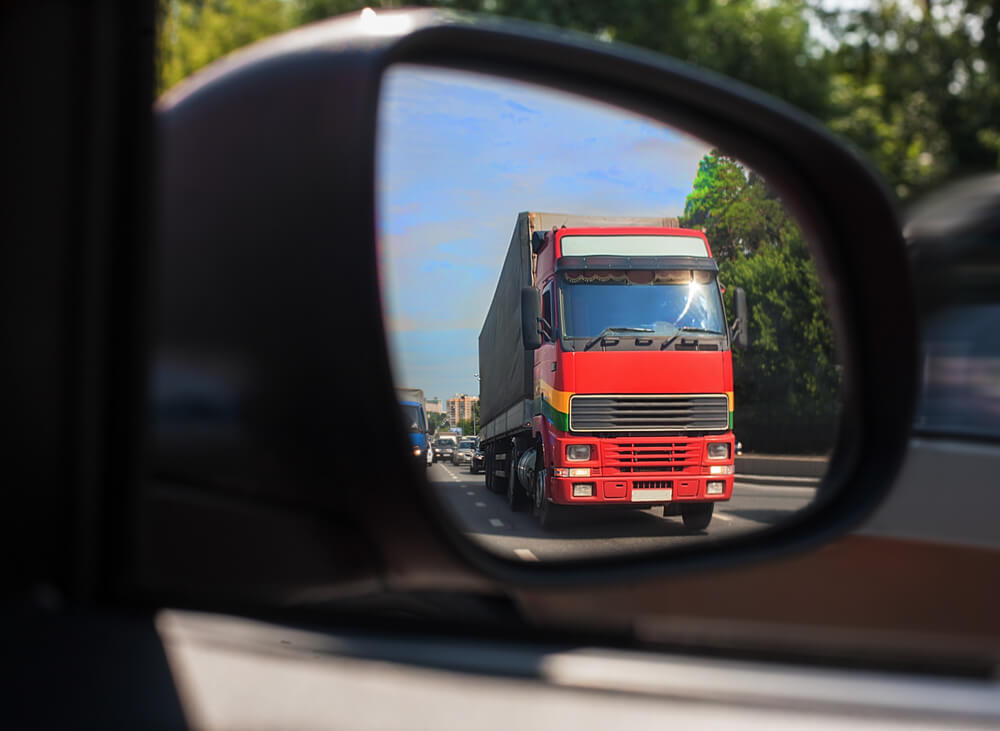 Given their weight, size, and speed, a collision with an 18-wheeler most often results in catastrophic injuries. Victims often sustain traumatic brain injuries, severe burns, and spinal cord injuries. PTSD commonly occurs in truck collisions.  Injuries like these may cause you to have to take significant time off from work, and your medical bills can be astronomical. 
Fortunately, The Law Offices of Charlie Waters has extensive experience in truck wreck cases and can be with you every step of the way so you can focus on your healing.  You can leave the rest to us knowing we leave no dollar behind.
Truck driver error is often the primary cause of 18-wheeler truck accidents, but not always.  Failing to properly maintain the truck can be a significant contribution factor.
Trucking companies are highly regulated by Federal and State Agencies and the bulk of federal regulations can be found in Title 49 of the Code of Federal Regulations.  Federal agencies that regulate truck driving and the trucking industry include the U.S. Department of Transportation (DOT) and the Federal Motor Carrier Safety Administration (FMCSA).  An experienced truck accident lawyer is very familiar with these agencies and their regulations.  The Texas Department of Transportation (TxDOT) oversees trucking in Texas and works closely with federal agencies and the Texas Department of Motor Vehicles (TxDMV).  These governmental authorities mandate vast maintenance and safety procedures, record keeping, and driver hiring, retention and use procedures.  Holding truck drivers and truck companies responsible for your losses means knowing how to use these laws to your advantage.
Things a Dallas Truck Wreck Lawyer Can Do Immediately
Following an accident, getting and properly analyzing truck company records can be critically important to the success of a trucking case.  We have experience with this.  Most trucks are now also equipped with computerized "black boxes" that record all sorts of information including how fast the truck was going, patters of speed, when the driver used his brakes and even how long the driver had been on the road.  Quickly getting access to and preserving this data can be equally important to proving your case.
In our cases, we have secured 18-Wheeler trucks by court order for disassembly and inspection to obtain critical evidence and to prove improper vehicle maintenance.  Getting to the truck accident scene with a photographer/videographer and an accident reconstruction expert before the skid marks are washed away or scene evidence is degraded or lost can also be essential.
Through successful pursuit of truck accident cases, an experienced truck wreck attorney knows what records, data and evidence are vital to a case and how to maximize their use in court.  Contacting an experienced truck accident lawyer quickly following and 18-Wheeler truck accident can make the difference in winning or losing. We will get started on your case the moment you call.
Texas Statute of Limitations in Truck Accidents
It's important you be aware of the statute of limitations in Texas, so you don't wait too late to act.  If you fail to file your lawsuit before the deadline, you can stand to lose everything.  Your claim will be barred from being heard by Dallas and Texas courts.  An experienced truck injury attorney understands how serious this deadline can be and will work efficiently to file your claim.
For trucking accidents in Texas involving negligence, you generally have 2 years from the date of the collision to bring a lawsuit against all responsible parties.  It can be easy to lose track of the time you have so please don't wait too long to contact a truck accident attorney.  Having an experienced truck accident lawyer at your side means you don't have to keep track of critical dates and can instead focus on seeing your doctors and on your recovery.
Recovering Your Losses After a Truck Accident
For us to consider your case a success, we will need to recover money for all your losses.  That's what we do for all our clients.  There are many ways your life has been affected by your injury and we will explore all those with you.  You most likely have both economic damages and noneconomic damages.
What Are Economic Damages?
These are damages that are financial in nature that we can calculate for you. They include:
Hospital Bills
Doctor Bills
Prescription Medication
Ambulance Bills
Diagnostic Tests including Imaging
Rehabilitation Services
Of course, you will need to be repaid your lost wages and any wages you might lose in the future if you are unable to return to work, or can't do the job you did before the accident.  We know how to calculate these losses and often hire economists to help with that.  These types of losses include lost bonuses, salary raises, and contributions to your 401k, and any property damage to your vehicle
Calculating Non-Economic Damages
Your non-economic damages involve emotional harm, and pain and suffering.  These can be difficult to calculate and with each person they are different.  Some of the damages in this category include:
Pain and Suffering
Mental Anguish
Impairment in things you use to do
Scarring and disfigurement
Loss of Companionship
These types of losses can be just as devastating as the economic losses you've been dealing with.  An experienced truck accident lawyer knows how difficult these types of losses can be to cope with and quantify.  That's when our experience can matter the most.
Dallas Truck Accident Attorney FAQs
Accidents with 18-wheeler are some of the  most  traumatic collisions you can be involved in.  When it happens to you, you will likely have many questions you need answered before you feel comfortable pursuing your claim. To assist with that we have put together a list of some of the most frequently asked questions (Truck Accident FAQs) from injury victims throughout Texas. You can always reach out to our office directly if you're interested in asking a question directly that hasn't been addressed here or in the Truck Accident FAQs Section.
What if the Truck is From Another State?
It doesn't matter where the truck driver or the truck company is from.  We handle truck accident claims and cases from all over the country.  If the accident happened in Texas, we would pursue your claim in Texas courts. But, if you or a family member were in a truck accident outside Texas, we can handle that claim too.  We will do everything possible to  hold whoever is liable for your injuries accountable for the damage they've caused, without regard for where they reside.
Can We Settle My Claim Without Going to Court?
It's certainly possible we can avoid bringing your claim to court in Dallas, or elsewhere.  It all depends on how successful we are in negotiating with the insurance company.  The insurer isn't likely to be willing to settle your claim for the amount that you deserve, but often the threat of bringing them to court will result in a reasonable settlement offer.
In the event the insurance company isn't willing to provide you with the full compensation you're entitled to, we will have no choice but to bring your claim to court where we're confident you'll be treated fairly.
Are There Certain Types of Evidence You Will Need to Win My Truck Crash Claim?
Yes.  During our investigation into the cause of the collision, an experienced truck accident lawyer will be gathering all the evidence we need to support your claim.  This might include police reports, medical documentation of your injuries, video footage, safety inspection reports, video surveillance, witness statements, and expert testimony, to name a few
Claim Your Free Truck Accident Claim Review Today
When you're ready to regain control of your life, you can do so with the assistance of an experienced Dallas truck accident attorney at The Law Offices of Charlie Waters.
We are pleased to offer injury victims in need a free claim evaluation where we can further discuss the circumstances of your case.  You can take advantage of this opportunity by calling our office at 214-742-2223 or by filling out the online Contact Form at the bottom of the page.