Dallas Birth Injury Lawyer
Unfortunately, things can go seriously wrong during deliveries even with the most experienced of doctors in some of the safest hospitals, and the consequences are most often severe. This is not just an injury to your baby, but to the entire family.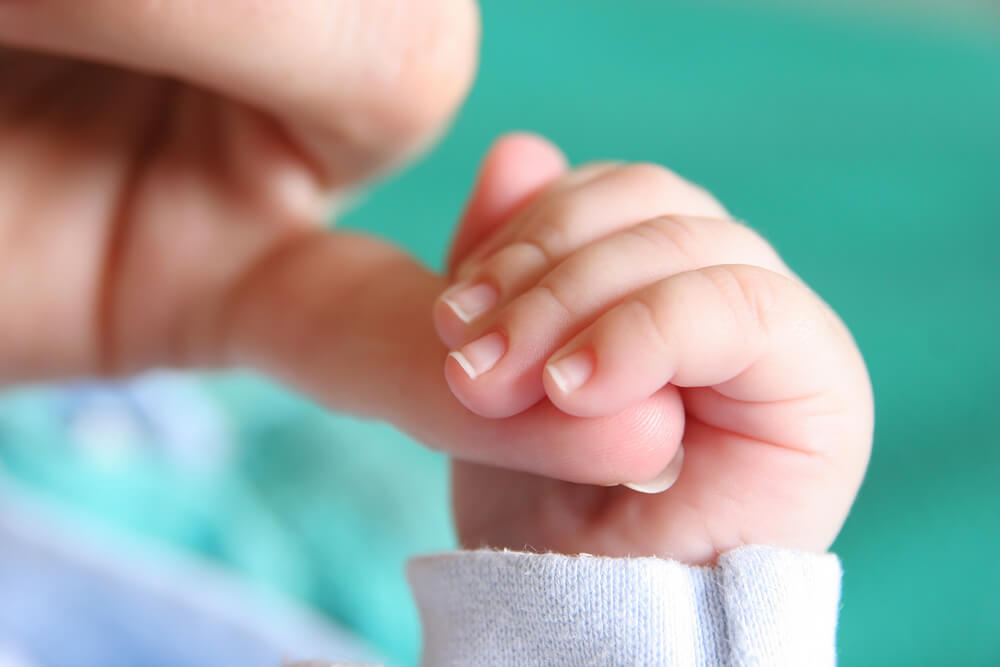 Certainly, the birth of a child is one of the most exciting events in life. Parents joyously plan for and expect everything to go right and their child to be born healthy. And most often that's what occurs. But sometimes, things don't go as planned. Sometimes babies are born with medical problems, including physical injuries, that occurred during the labor and delivery process. As we all know, many natural things can go wrong with any pregnancy and delivery, but there are times when injuries and resulting conditions were entirely preventable.
According to the U.S. Centers for Disease Control and Prevention, birth injury is the impairment of the infant's body function or structure due to adverse influences that occurred at birth. This can also be used interchangeably with birth trauma, which is defined as a physical injury sustained by an infant in the process of birth.
Who is Responsible for My Child's Birth Injury?
The answer to that question can depend on many things and all answers start with fundamentally how the injury occurred. Birth injuries are of two general types: those caused by physical trauma and those caused by oxygen deprivation. Most often the delivering clinician (doctor, midwife) or the clinic or hospital nursing personnel, or a combination of both, are at fault. Rarely, but sometimes, delivery equipment fails and the manufacturer of the equipment made need to be sued.
If your child's injury was caused by someone's negligence you, as the parent, must take action to hold those responsible accountable for their actions. You owe it to your child to provide them the best life possible given their injury. Recovering compensation will be vital to achieving that goal for your injured child.
There are occasions when a child is born with a birth defect. This is most often the result of hereditary factors or being exposed to some sort of toxin pre-birth. This not the same as a birth injury and is most often not the basis for a malpractice claim.
Common Types of Preventable Birth Injuries
The following is a partial list of birth injuries that are most often caused by negligence on the part of the clinicians and/or the delivery team.
Improper use of birth-assisting tools, such as forceps or a vacuum extraction tool
Pulling and/or twisting the infant improperly during labor and delivery
Administering the wrong amount or wrong type of medication to the mother during pregnancy and/or during labor and delivery
Failure to property monitor the infant for fetal distress, including failure to regularly monitor fetal heart beat
Failure to schedule and perform an emergency Cesarean surger (C-Section)
Acceleration and stimulation of the birth process
Birth defects caused by pharmaceutical drug use during pregnancy
Common Birth Injuries When Something Goes Wrong
Hypoxic ischemic encephalopathy
Cerebral Palsy
Forceps/vacuum injuries
Shoulder Dystocia/Erb's palsy
Skull injuries
Brachial plexus palsy
Spinal cord injury
Klumpke's paralysis
What Can I Recovery on Behalf of My Injured Child?
Very often the kinds of injuries sustained by your child in a birth injury will have lifelong consequences. The out-of-pocket expenses and emotional toll it takes on your child and the entire family can be enormous. The medical expenses alone can be enough to bankrupt most families. You and your family should not be crushed by a huge debt caused by someone else's negligence. A good birth injury lawyer knows what documentation to gather to prove all your losses to make sure you leave no dollar behind when it comes to perusing your claim. The damages and losses for a birth injury can include:
Medical bills including future medical expenses
Therapy bills
Prescription bills
Disability expenses (wheelchair, house modifications)
Pain and suffering
Mental anguish
Loss of life enjoyment
Loss of earning capacity
To assist in proving every dollar of your damages and those of your child, we often hire expert economists, physicians, and Life Care planners to consult with, and testify if needed. These professionals are highly skilled at what they do and can make excellent support personnel for your case.
Injuries to the Birth Mother
It's not always the baby who suffers serious injuries during the pregnancy and delivery process.  Injury to a mother during labor and delivery is more common than most people think. Such injuries can produce complications that may also affect the baby.  If left undiagnosed or untreated, these conditions can have long-term effects on both.
Some examples of injuries a mother might suffer at the hands of a negligent healthcare provider at or near the time of birth include:
Preeclampsia
Caesarian sections gone wrong
Episiotomy complications
Anesthesia complications
How Long Do I Have to Bring a Claim for My Child's Injury?
Usually there is a 2-year statute of limitations for you to file a negligence lawsuit (from date of injury, date injury was discovered, or from date of death). The law regarding lawsuit deadlines can be complicated and its best to have an experienced birth injury lawyer look at your situation and advise you appropriately.
Get Help from a Birth Injury Lawyer in Dallas
If you need legal representation after an injury to your child during birth, or an injury suffered by the mother, work with an experienced and compassionate Dallas birth injury at the Law Offices of Charlie Waters. We proudly offer an injured family free consultation where we can learn more about your case. Reach out to us by calling 214-742-2223 of by filling out the Contact Form below.