Dallas Personal Injury Lawyer
Being injured in any kind of accident is a horrible experience.  You're hurt. You're in pain. You may be unable to work, and you have huge medical bills you can't pay…and other bills too.  Your whole world has come to a stop…and that can be scary!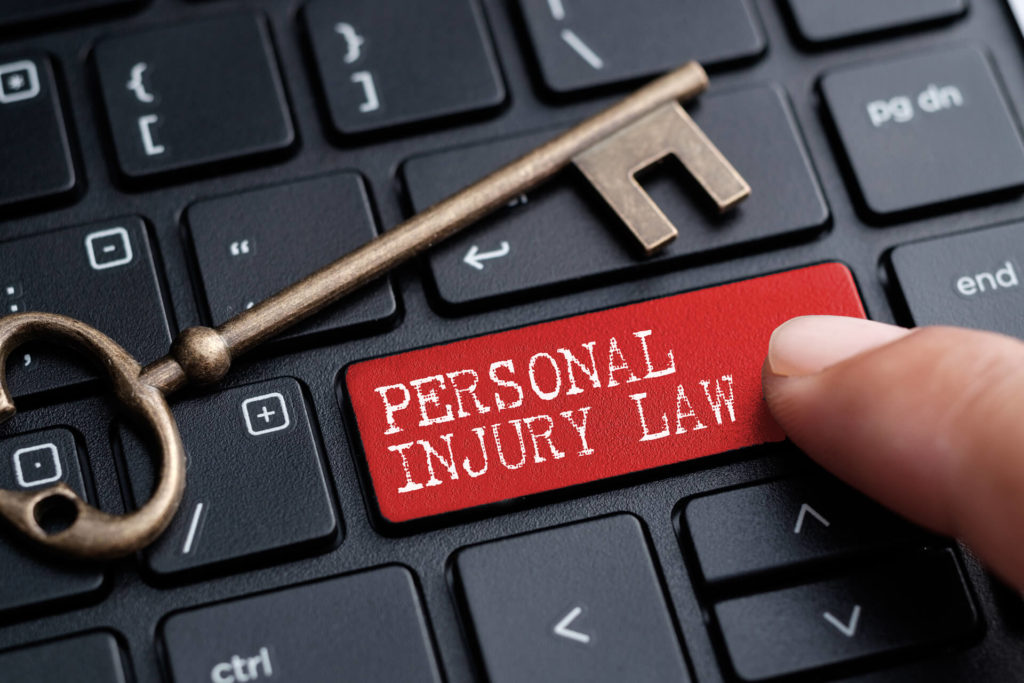 You need help.  Where do you turn?  What do you do?  When someone else is responsible for causing your accident, you can bring them to justice and get the compensation you deserve.  Reach out to a personal injury lawyer in Dallas to get the help you need so you…"leave no dollar behind" when it comes to your settlement or recovery.  We fight hard for our clients and care about them like members of our own family.  We like to think we change lives around here every day, for every client, one case at a time.
You and your family have been forced into a very difficult situation because someone else was careless.  It may have been a negligent driver, an irresponsible company that didn't care about safety, or a dangerous condition that was allowed to exist in an open area that caused your harm.  Perhaps something happened to your child and now they're injured and hurting.  Fortunately, there's help available to you from a Dallas personal injury lawyer.
The Law Offices of Charlie Waters is dedicated to assisting injury victims of all kinds in Dallas and throughout Texas.  We have vast experience in all types of injury cases, and sadly wrongful death cases.  We are prepared to investigate your case and take aggressive action to protect your rights, and hold those responsible for the accident fully accountable for your damages.  From there, we'll determine how much your claim is worth to ensure you receive a full recovery for your losses.
Total Recovery of Your Personal Injury Damages
Our ultimate goal is to recover full compensation for every single loss you've endured at the hands of the person who caused you harm.  Texas law allows you to recover economic damages, noneconomic damages, and in some cases, punitive damages to punish the person that hurt you.
Economic damages can be medical bills and lost wages.  Noneconomic damages can be for pain, suffering, mental anguish, loss of impairment, loss of companionship and love, disfigurement, loss of physical intimacy, and the loss of the value of household services.  An experienced personal injury lawyer knows how to calculate all your damages and losses, and then effectively argue them in settlement negotiations, and a trial should that become necessary.
Punitive damages are in a class all their own and are only awarded when the conduct was particularly bad and displayed a knowing disregard for the safety of others.  The award of punitive damages sends a message to future wrongdoers that the Dallas and Texas court system is not going to tolerate this type of behavior.
The Texas Statute of Limitations for Personal Injury
You may be aware that you only have a limited amount of time to file your claim within the Texas court system.  This deadline is known as the statute of limitations.  In Texas, you generally have only 2 years to file a lawsuit against all responsible parties.  This is critical, because if the statute of limitations expires, you will unfortunately no longer be able to seek compensation.
Two years may seem like a long time but it's really not.  You want your attorney to have enough time to fully investigate your situation, and gather valuable evidence, to make sure all responsible parties are known and timely dealt with.  That's why it is so important to reach out to our firm as soon as possible.
Should I Pursue a Personal Injury Claim?
If you're entitled under the law to be compensated by those who negligently caused your losses, why should you have to pay for their negligence?  There's nothing fair about that.  Yes, you should pursue a claim for every dime you're owed.  There are many types of personal injury claims recognized under Texas law and most are listed under our Practice Areas.  See the listing on the right side of this page.  Click on any of those that may apply to your situation to learn more.  If the kind of accident you were in is not listed, that doesn't mean our firm won't represent your claim.  Contact us as soon as possible and let's discuss whether your claim is something we can help you with.
Do I Still Have a Claim if I was Partially at Fault for the Accident?
Yes, but it depends.  Few accidents are purely the fault of a single person, so in Texas we have what's called "modified comparative negligence" laws to account for this.  These laws reduce your compensation by the percentage amount you caused the incident.  For example, if you were 25% responsible for the accident, the amount of the loss you're entitled to receive is reduced by that percentage amount, 25%.  If you were 50% responsible for the accident you could still recover 50% of your damages.  But, if you were over 50% at fault for the accident, you're not allowed to recover anything.  You get zero.  That's called the 51% Bar Rule and it can be harsh.  The good news is we are very good at working with the facts of a case to prevent the 51% Bar Rule from completely prevented a recovery.
What If I Don't Know Who Caused My Injury or Who I Should Sue?
That's okay.  We'll find that out so long as you come to us in time.  Who needs to be sued will obviously depend on the type of case you have.  Sometimes multiple parties are involved in how the incident came about and they all need to be sued.  For example, if you tripped and fell in an area under construction the general contractor and other subcontractors may be responsible for the dangerous condition.  Another example is when an 18-wheeler wreck occurs and the truck driver was at fault, but so was the company that maintained the truck and maybe the manufacturer of the truck part that failed.
An experienced personal injury attorney knows how to trace the lines of fault back to the parties most responsible for your accident, and then take appropriate steps to make them pay for your losses.
Can I File a Personal Injury Claim on Behalf of My Child?
Yes, you can file a personal injury claim on your child's behalf. Under Texas law a minor (18 or under) cannot pursue a claim on their own.  Only a parent or legal guardian can bring such a claim on their behalf.
Reach Out To a Nationally Recognized Dallas Personal Injury Lawyer
You shouldn't have to cover the costs of your injury when it was someone else's fault.  We're here to help.  We offer free consultations and free case evaluations to everyone with a personal injury.  You may not know your rights.  We can help you with that.  You may not have a sense of what your case is worth.  We can help with that too.  You may not know what to do next or what not to do. These are important issues that go right to the heart of your claim and the compensation you are owed.  Take advantage of our offer to help you and your family by calling 214-742-2223 or you can fill out the quick Contact Form below to schedule your free case review today.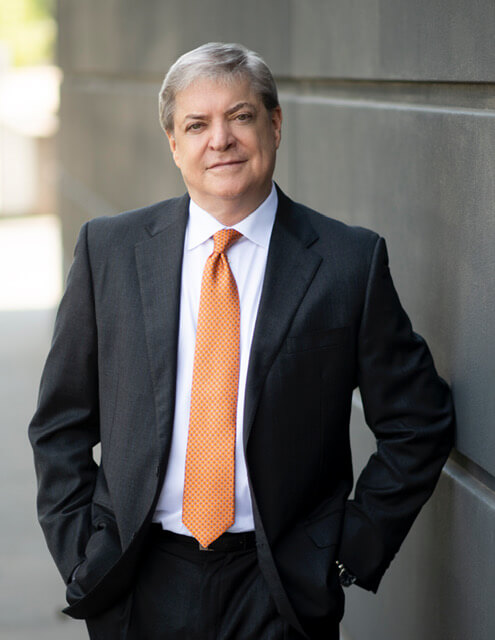 "I honestly feel I have the greatest job in the world. Every day I get to help someone in need and try to right a wrong. It doesn't get any better than that."

- Charlie Waters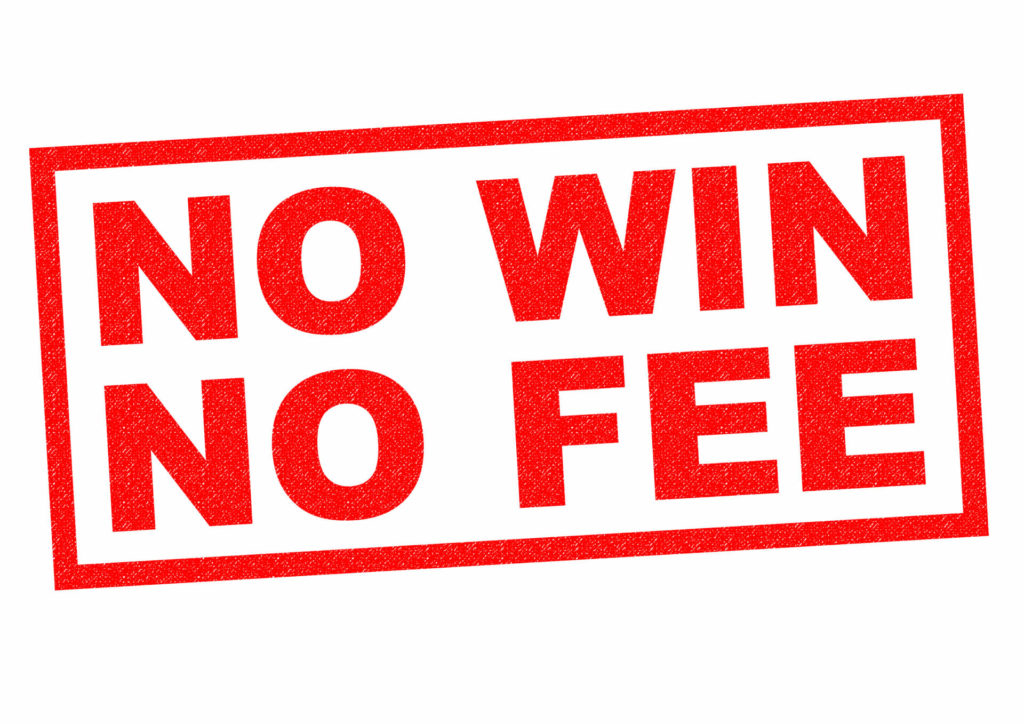 "Charlie Waters helped us when nobody else would. He stood up for the little guy against a bully. Thank you for everything! I wish I could give you 10 stars that's what you deserve."

- C. Beard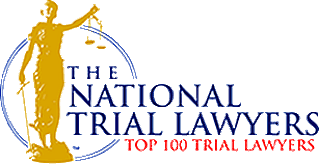 "I met Charlie Waters after an unfortunate car accident. Charlie helped me through an extremely difficult time in my life. Charlie is one of the finest men I have ever met in my life!"

- S. Duevel-Young
"I knew I was dealing with someone who truly put my well-being ahead of all else. Thanks to Mr. Waters getting my case resolved for me, I have been able to rebuild my life and go on."

- D. Keuhne