Dallas Rideshare Accident Lawyer
Rideshare services like Uber and Lyft have significantly improved our transportation options by giving us an easy, reliable way to get a private or group rides with a simple touch of a smartphone app. For its many conveniences as these services offer, they also come with complications. If you or a loved one has been injured  in a rideshare accident, a good Dallas rideshare accident lawyer may be able to help you.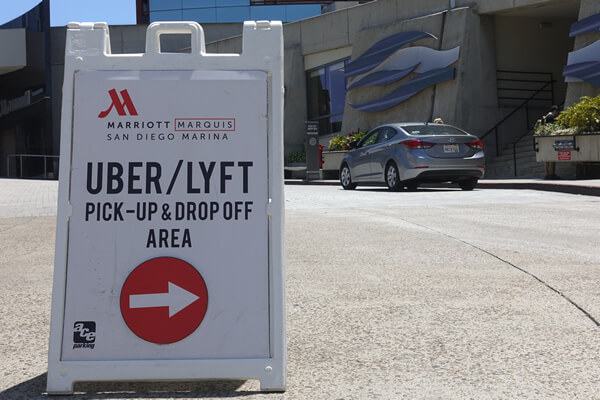 We have handling automobile accident cases for over 35 years and have seen virtually every type of car collision and related injury there is. We have a proven track record of achieving outstanding results for our clients, so they leave no dollar behind when their case is settled. We have high ethical standards and pursue every case aggressively. If we don't win for you, you don't owe us an attorney's fee. And, that's a promise!
Why Do I Need an Attorney for My Rideshare Claim?
Dealing with Uber or Lyft's insurance company during and accident claim can prove difficult for victims.  Insurance claims adjusters often try to take advantage of clients when they see they do not have attorneys.  They may offer much less than the case is worth, or deny a valid claim.  Hiring a Dallas rideshare accident lawyer can make sure no one infringes upon your rights. While you spend time recovering from your injuries, your attorney can help with complicated legal processes.  An attorney can fight for maximum available compensation on your behalf and can potentially obtain recovery for the following:
Property damage
Past, current and future medical expenses
Physical therapy expenses/home care costs
Loss of wages
Loss of future earning capacity
Pain and suffering damages
Emotional trauma
Common Challenges in Rideshare Accidents
Since Uber and Lyft drivers are independent contractors, they are required to carry their own insurance coverage in addition to the coverage provided by the rideshare company. The coverage provided by the rideshare company only covers drivers and passengers during certain periods of a trip. Here's how that works.
Offline – When a driver is in their vehicle but not using the app, they are considered "Offline." Any accidents that happen during this period are handled by the driver's personal insurance coverage.
Available – When a driver is in their vehicle, using the app, and waiting to accept a ride, they are considered "available." They are covered by the rideshare company's insurance policy–liability only–but for a limited amount. ($50,000/injury, $25,000/property, $100,000 total).
In Route – When a driver has accepted a ride and is on their way to pick up the passenger they are considered "In route." They're covered by the rideshare company's insurance policy  $1,000,000 liability/$1,000,00 uninsured motorist)
On Trip – When a driver has picked up the passenger and is bringing them to their destination, they're considered "on trip" and they are covered by the rideshare company's full coverage stayed above. 
Dallas Rideshare Accidents
Dallas rideshare accidents happen for many of the same reasons as other car crashes.  Some of the most common contributing factors are driver negligence, distracted driving, driving under the influence, speeding, poor vehicle maintenance, and breaking other roadway laws.  Distraction is a significant risk when taking an Uber or Lyft, as rideshare drivers must stay logged into the apps on their phones for the duration of the trip.  They must manually respond to new ride requests while they drive.  Cell phone distractions can lead to collisions with  other vehicles, objects, or people.
Reach Out to a Dallas Rideshare Accident Lawyer
Rideshare accidents can happen because of drunk Uber or Lyft drivers, poor vehicle maintenance, driver distraction, or simply driver error. Whether you were a rider or a pedestrian, or another driver at the time of your injuries, you could be eligible for compensation from the at-fault party.  The Law Offices of Charlie Waters could help you determine the defendant in your case and fight for fair recovery.  Contact us today at 214-742-2223 or complete the contact form for a free consultation in Dallas.